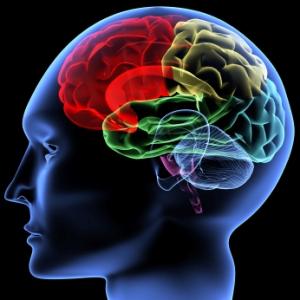 by Shayna Brouker, USAG Wiesbaden
Blurry vision, dizziness, mood swings, sleep problems and memory problems: these are all symptoms of traumatic brain injuries, or TBIs, and can last from a few days to a lifetime, depending on treatment and severity.
March is Brain Injury Awareness Month. A brain injury can happen anytime, anywhere, to anyone. Brain injuries do not discriminate. Approximately 2.4 million people sustain brain injuries in the United States each year. An injury that happens in an instant can bring a lifetime of physical, cognitive and behavioral challenges.
"It's a multi-system dysfunction that also affects the family," said Col. Debra McNamara, optometrist and TBI specialist at the Wiesbaden Army Health Clinic. "The quicker you get treatment, the quicker Soldiers and their Families rehabilitate."
A brain injury can affect a person physically and psychologically, and sometimes the symptoms – like memory problems or emotional and behavioral changes – don't appear immediately. Everyone in the Family is affected by TBI and changes in relationships, behavior, finances and social life can add stress to Family life.
For example, if a child isn't sleeping well, he or she will be sleepy in school and grades might slip, causing stress for the child and his or her parents. Early and adequate access to care will greatly increase overall quality of life for the patient as well as the Family members, who play an important role in the care and rehabilitation of individuals with TBIs.
Vision therapy is an integral part of treatment for post trauma vision syndrome, a problem of up to 75 percent of people with a TBI experience. Brain swelling can disrupt ocular motor nerves in the brain, preventing eyes from moving in the same direction at the same time.
When this happens, patients will often tilt their head to avoid seeing double, sending poor information to the vestibular system. The result is poor balance, dizziness and headaches.
PTVS is often overlooked. Until the vision problems are treated, patients may find reading, computer work, driving and shooting difficult. They might see perfectly with one eye, but not so well with both.
"People will tell me, 'I thought I was crazy – I didn't know how to explain something was wrong with my vision,'" recounted McNamara.
Most of the time, the problem can be fixed with a pair of glasses, prism and/or vision training.
"Alleviating vision problems significantly improves quality of life, so optometry is a rewarding role to play in TBI rehabilitation," she said.
Other common problems associated with mild TBI include changes in sleep, mood, energy, behavioral and cognitive patterns.
Source: Fort Campbell Courier
Accessed 3/17/2014