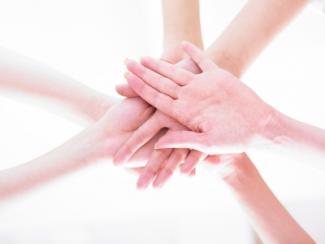 As 2013 comes to a close VeDA is celebrating our victories and planning for an exciting 2014.  This year we were able to reach more people than ever before, providing information and solace to people seeking to understand their vestibular disorder and supporting our professional members who work tirelessly to diagnose and treat their patients.  Here are a few highlights:
Anne from Boston says, "VeDA saved my life.  I suffered for years with my dizziness and then one day I discovered your website and my world changed.  Thank you from the bottom of my heart."
Dottie, a physical therapist in Syracuse, says "I refer every patient to your website and encourage them to use all the educational materials – they especially love feeling a part of a larger community and find peace in knowing they are not alone."
We've accomplished much, but there's so much more to be done. Just yesterday I heard the story of a woman who, newly diagnosed with BPPV, is discovering that many of her friends have had balance and dizziness problems too.
In the New Year, let's resolve to spread the word about vestibular disorders to as many people as possible. With your help, we can touch millions of people suffering from dizziness and other symptoms of a vestibular disorder, educate them about their condition, and help them find a qualified vestibular specialist.
If you've already made a donation this holiday season, thank you! If not, please consider making a year-end gift today. Together we can make a difference!
Wishing you a prosperous and Happy New Year!
Tony Staser, Development Director